My Blog
Posts for tag: nutrition
By Periodontal Associates
July 31, 2020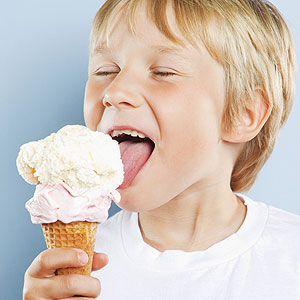 If you love ice cream, then you'll get a kick out of this: Your favorite treat has its own month. That's right, July is National Ice Cream Month, when we celebrate—and indulge in—one of the most delicious concoctions ever known. Just don't overdo it, among other reasons, for the sake of your teeth.
In a way, it's a bit of a love-hate relationship between this frozen wonderfulness and your dental health. Like any dairy, ice cream is full of nutrients like calcium, phosphorous and vitamin D that together strengthen tooth enamel and help prevent decay. But this nutritional benefit is tempered in most ice cream by its other major ingredient: sugar.
Sugar can be a problem for your teeth because disease-causing oral bacteria love it just as much as you do. It's a prime food source for them, and when there's a lot available (like right after you finish that dipped cone) bacteria go crazy multiplying and producing acid. This could lead to tooth decay or gum disease.
Sugar's effect on dental health is an issue not only with ice cream but with other desserts and sweetened snacks as well. What can you do, then, to have your ice cream (or cake) and your dental health too?
Moderate your consumption. We're not saying you have to give up sweet desserts like ice cream—just keep your portions small and infrequent. Partake of them mainly as an occasional treat rather than as standard everyday fare.
Brush after eating. The biggest threat to dental health is the sugar that lingers in the mouth after we eat something sweet like ice cream. So, wash your mouth out with water and then brush your teeth after eating to remove any residual sugar. But not right away—give your saliva a chance to neutralize any mouth acid first by waiting about thirty minutes.
Choose healthier options. Instead of diving into a bowl of butter pecan or rocky road when you get the urge to snack, try a little non-fat Greek yogurt or cheese with some fresh fruit. Choosing alternatives like these can still give you the benefit of dairy without the excess sugar.
Ice cream is one of those indulgent little pleasures that make life sweet. Just be sure you're enjoying it within healthy limits to protect your dental health.
If you would like more information about nutrition and dental health, please contact us or schedule a consultation. To learn more, read the Dear Doctor magazine articles "Nutrition & Oral Health" and "The Bitter Truth About Sugar."
By Periodontal Associates
March 13, 2020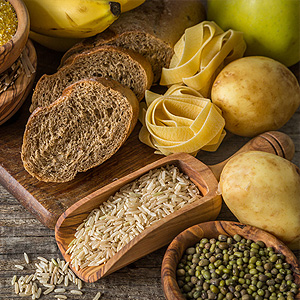 If you've had issues with periodontal (gum) disease, no doubt a few things have changed for you. You may be seeing us for dental cleanings and checkups more frequently and you have to be extra diligent about your daily brushing and flossing.
There's one other thing you may need to do: change your diet. Some of the foods you may be eating could work against you in your fight against gum disease. At the same time, increasing your intake of certain foods could boost your overall oral health.
The biggest culprits in the first category are carbohydrates, which make up almost half the average diet in the Western world, mainly as added sugar. Although carbohydrates help fuel the body, too much can increase inflammation—which also happens to be a primary cause of tissue damage related to gum disease.
Of course, we can't paint too broad a brush because not all carbohydrates have the same effect on the body. Carbohydrates like sugar or processed items like bakery goods, white rice or mashed potatoes quickly convert to glucose (the actual sugar used by the body for energy) in the bloodstream and increase insulin levels, which can then lead to chronic inflammation. Complex or unprocessed carbohydrates like vegetables, nuts or whole grains take longer to digest and so convert to glucose slowly—a process which can actually hinder inflammation.  
Eating less of the higher glycemic (the rate of glucose conversion entering the bloodstream) carbohydrates and more low glycemic foods will help reduce inflammation. And that's good news for your gums. You should also add foods rich in vitamins C and D (cheese and other dairy products, for instance) and antioxidants to further protect your oral health.
Studies have shown that changing to a low-carbohydrate, anti-inflammatory diet can significantly reduce chronic inflammation in the body and improve gum health. Coupled with your other efforts at prevention, a better diet can go a long way in keeping gum disease at bay.
If you would like more information on the role of diet in dental health, please contact us or schedule an appointment for a consultation. You can also learn more about this topic by reading the Dear Doctor magazine article "Carbohydrates Linked to Gum Disease."
By Periodontal Associates
July 07, 2017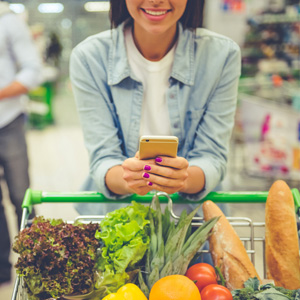 Although oral cancer isn't the most prevalent among metabolic diseases, it is one of the most deadly with only a 50% survival rate after five years. That's because it can be difficult to detect in its early stages when treatment is most effective.
That's why prevention to reduce your chances of oral cancer is so important. Many people know quitting tobacco products, including smokeless varieties, and moderating alcohol consumption are key to any prevention strategy. But there's one other factor you should also consider: your diet.
We've learned quite a bit in the last few decades about how certain foods we eat contribute to the cancer disease process. Cancer seems to originate when elements in the body or environment (known as carcinogens) damage DNA, our unique genetic code, on the cellular level. For example, a class of chemicals called nitrosamines is a known carcinogen: we often encounter it in the form of nitrites used to preserve meat (like bacon or ham) or as byproducts in beer, seafood or cheese.
Another form of carcinogen is the unstable molecules produced during normal cellular function called free radicals. But our bodies have a natural neutralizer for free radicals called antioxidants. We obtain these substances in our food in the form of vitamins and minerals. While you can also ingest these in the form of supplements, the best way to obtain them is through a diet rich in plant-based food, particularly fruits and vegetables.
So in addition to lifestyle changes like quitting tobacco or moderating alcohol consumption, make sure your diet is a healthy and nutritious one. Limit your intake of processed foods (especially meats) and increase your portions of fresh fruits, vegetables and dairy products.
And don't neglect practicing effective brushing and flossing each day, along with regular dental cleanings and checkups. All of these healthy practices will greatly decrease your chances for life-threatening oral cancer.
If you would like more information on preventing oral cancer, please contact us or schedule an appointment for a consultation. You can also learn more about this topic by reading the Dear Doctor magazine article "Diet and Prevention of Oral Cancer."