My Blog
Posts for tag: fluoride
By Periodontal Associates
February 22, 2020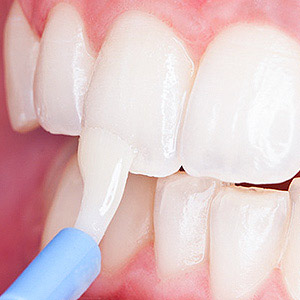 Keeping your child's teeth and gums healthy may sometimes seem like "one step forward, two steps back." You do all the right things like daily brushing and flossing, and keeping sugar consumption to a minimum. But they're still getting too many cavities.
We can add something else to what you're already doing to decrease their cavity rate: apply a concentrated fluoride mixture (stronger than what's found in toothpaste or drinking water) directly to their teeth. Studies have shown that topical fluoride is effective at reducing the risk of new cavities in children at high risk for decay, and may even reverse early decay.
Topical fluoride can be applied as a gel, foam or varnish. The particular method used depends on factors like the child's age or the preference of the dentist. But any of the three methods can deliver a short-term, high dose of fluoride to the teeth.
As a result, the burst of fluoride strengthens tooth enamel against decay, with plenty of evidence of its effectiveness. As such, the American Dental Association recommends periodic topical fluoride applications for children older than 6, and especially those that appear to be at higher risk for decay.
You might, however, be concerned about the long-term health effects of these stronger concentrations of fluoride. Again, research indicates that the only long-term hazard associated with too much fluoride is a condition called fluorosis, which produces heavy tooth staining. Fluorosis, though, is more of an appearance issue and doesn't harm the tooth itself. And it can be avoided in the case of topical fluoride by performing the procedure correctly and conservatively.
There's also a short-term risk of a reaction to the fluoride mixture if the child swallows too much during the procedure, which could cause stomach upset and pain, vomiting or headaches. We can avoid this by using precautions like dental dams and other isolation methods to prevent the child from ingesting it.
Using proper precautions and procedures, topical fluoride is a safe and effective way to give your child added protection against decay. Avoiding this destructive disease can help ensure they'll enjoy good dental health for the rest of their lives.
If you would like more information on keeping your child's teeth and gums healthy, please contact us or schedule an appointment for a consultation. You can also learn more about this topic by reading the Dear Doctor magazine article "Fluoride Gels Reduce Decay."
By Periodontal Associates
November 24, 2019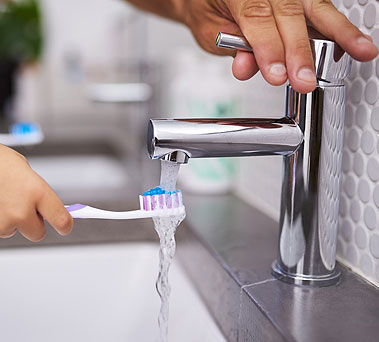 The U.S. Centers for Disease Control and Prevention calls it "one of the ten most important public health measures of the 20th Century." A new vaccine? A cure for a major disease? No—the CDC is referring to the addition of fluoride to drinking water to prevent tooth decay.
Fluoride is a chemical compound found in foods, soil and water. Its presence in the latter, in fact, was key to the discovery of its dental benefits in the early 20th Century. A dentist in Colorado Springs, Colorado, whose natural water sources were abundant with fluoride, noticed his patients' teeth had unusual staining but no tooth decay. Curious, he did some detective work and found fluoride in drinking water to be the common denominator.
By mid-century, fluoride was generally recognized as a cavity fighter. But it also had its critics (still lively today) that believed it might also cause serious health problems. Ongoing studies, however, found that fluoride in tiny amounts—as small as a grain of sand in a gallon of water—had an immense effect strengthening enamel with scant risk to health.
The only condition found caused by excess fluoride is a form of tooth staining called fluorosis (like those in Colorado Springs). Fluorosis doesn't harm the teeth and is at worst a cosmetic problem. And it can be avoided by regulating the amount of ingested fluoride to just enough for effectively preventing tooth decay.
As researchers have continued to learn more about fluoride, we've fine-tuned what that amount should be. The U.S. Public Health Service (PHS), which sets standards for fluoride in drinking water, now recommends to utilities that fluoridate water to do so at a ratio of 0.7 mg of fluoride to 1 liter of water. This miniscule amount is even lower than previous recommendations.
The bottom line: Fluoride can have an immense impact on your family's dental health—and it doesn't take much. Excessive amounts, though, can lead to dental staining, so it's prudent to monitor your intake. That means speaking with your dentist about the prevalence of fluoride in your area (including your drinking water) and whether you need to take measures to reduce (or expand) your use of it.
If you would like more information on how best fluoride benefits your family's dental health, please contact us or schedule an appointment for a consultation. You can also learn more about this topic by reading the Dear Doctor magazine article "Fluoride & Fluoridation in Dentistry."
By Periodontal Associates
October 21, 2015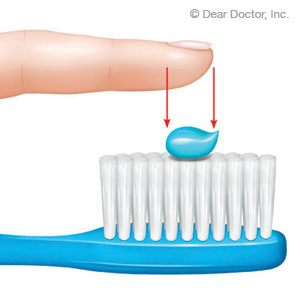 Since the 1950s fluoride has played an important role in the fight against tooth decay as an additive to hygiene products and many public water supplies. But although a proven cavity fighter, some have questioned its safety over the years.
To date, though, the only substantiated health risk from fluoride use is a condition known as enamel fluorosis, which occurs when too much fluoride is ingested during early tooth development as the mineral embeds in the tooth structure. Fluorosis can cause changes in the enamel's appearance, ranging from barely noticeable white streaking to darker visible staining and a pitted texture.
Fluorosis is primarily a cosmetic problem and not a serious health issue. The staining on otherwise sound teeth, however, is permanent and more severe cases may require extensive bleaching treatment to improve appearance. The best strategy is to prevent fluorosis by monitoring and limiting your child's fluoride intake, until about age 9.
Tooth decay is a more serious condition than fluorosis so we're not advocating you eliminate fluoride but that you keep your family's intake within safe levels. The first step is to determine just how much that intake is now, particularly if you drink fluoridated water. If you have public water, you may be able to find its fluoridation level online at apps.nccd.cdc.gov or call the utility directly.
You should also be careful about the amount of toothpaste your child uses to brush their teeth. Children under two need only a trace (a "smear") on the brush, and children between the ages of 2 and 6 a pea-sized amount. And, they should brush no more than twice a day.
Another possible concern is infant formula, especially mixable powder. While the formula itself doesn't contain fluoride, water mixed with it may. If you live in an area with increased fluorosis risk, consider breast-feeding (breast milk has little fluoride), using ready-to-feed formula, or mixing powdered formula with bottled water labeled "de-ionized," "purified," "demineralized" or "distilled."
We'll be glad to help assess your family's current fluoride intake and advise you on making adjustments to bring it into normal ranges. Taking in the right amount of fluoride assures you and your children receive the most benefit and protection from it, while avoiding future smile problems.
If you would like more information on managing your family's fluoride intake, please contact us today to schedule an appointment for a consultation. You can also learn more about this topic by reading the Dear Doctor magazine article "Tooth Development and Infant Formula."