My Blog
Posts for tag: diabetes
By Periodontal Associates
November 19, 2018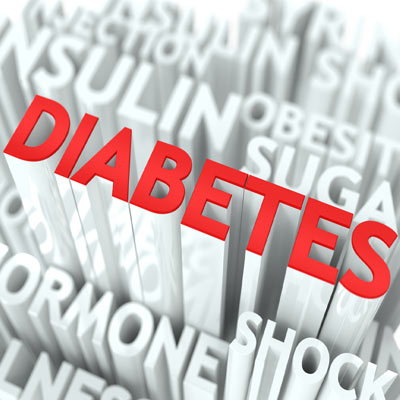 November is National Diabetes Month—a time to focus on a disease that affects more than 400 million people around the world. What does diabetes have to do with oral health? Plenty! Here's a true-or-false quiz to test your knowledge on this important topic.
TRUE OR FALSE:
1. Diabetes and gum disease are connected.
TRUE. Studies have found a clear association between diabetes and gum (periodontal) disease, especially when diabetes is not well controlled. People with poorly controlled diabetes have a more severe inflammatory response to the bacteria that cause gum disease. While inflammation is normally a protective reaction of the body's immune system, too much inflammation can actually make the condition worse. In the case of gum disease, the reverse is also true: Untreated gum disease can worsen blood sugar levels in people with diabetes. The good news is that treatment of periodontal disease has been shown to improve blood sugar control.
2. People with diabetes can't have dental implants.
FALSE. Research has shown that dental implants can be a very successful tooth-replacement treatment for people with diabetes. But again, blood sugar control can be a factor. Dental implants are titanium posts that serve as artificial tooth roots. Minor surgery is required to insert an implant into the bone beneath the gums; a realistic-looking dental crown is later attached to it so it can look and function like a natural tooth. Studies have shown that it takes longer for the bone to heal around implants in people with poorly controlled diabetes. That doesn't make implant treatment impossible, but it does mean that it may be managed differently. For example, an implant may be allowed to heal for a longer period of time before a crown is attached to it.
3. People with diabetes can't do anything to improve their oral health.
FALSE. People with diabetes can have a very positive impact on their oral heath, by doing their best to control blood sugar levels with a healthy diet and exercise, and by sticking to an effective daily oral hygiene routine. This includes brushing twice a day for two minutes each time, and flossing at least once each day to remove bacterial plaque between teeth. Regular dental checkups and cleanings are also essential—not just for people with diabetes, but for everyone!
If you have additional questions about diabetes and oral health, please contact us or schedule an appointment for a consultation. You can learn more about diabetes and oral health by reading the Dear Doctor magazine article "Good Oral Health Leads to Better Health Overall."
By Periodontal Associates
May 11, 2015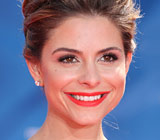 As the youngest person ever to host Entertainment Tonight, Maria Menounos, an independent filmmaker, actress, and co-host of daily entertainment news program Extra, has made a huge splash in the world of entertainment journalism. However, she is also an avid ambassador for the American Diabetes Association, a cause that is very dear to her heart because her father is a diabetic.
Her father's illness taught Menounos and her family about the importance of maintaining good general and dental health. This included a diet packed with fruits and vegetables, many of which they raised themselves. According to Menounos, they also ate little-to-no junk food. These habits still help keep the busy celebrity journalist fit and smiling with beautiful, healthy teeth.
Speaking of her smile, Menounos openly discusses her oral health in her interview with Dear Doctor magazine. She has had no major dental enhancements — not even braces — but does occasionally brighten her smile with tooth whitening. She also feels that her teeth are healthy due to the sealants she had as a child.
We could not agree more with Maria! Sealants for the tiny grooves in teeth known as "pits and fissures" are something that every parent or caregiver should consider for their children. The enamel of newly erupted teeth is more permeable, meaning that the acids produced by bacteria in the mouth can damage these teeth more easily, making them more susceptible and less resistant to decay. The good news is that dental sealants help protect teeth until the enamel has matured. Because of sealants — along with fluoride, good hygiene, and better nutrition (including less sugar consumption), tooth decay has been dramatically reduced.
If you are interested in learning more about dental sealants, contact us today to schedule an appointment so that we can conduct a thorough examination. During this private consultation, we will also discuss any questions you have as well as what treatment options will be best for you or your children. However, to learn more about dental sealants now, you can continue reading the Dear Doctor magazine article "Sealants for Children." And to read the entire interview with Maria Menounos, please see the Dear Doctor magazine article "Maria Menounos."