Don't Allow Your Age to Stop You from a New Smile with Orthodontics
By Periodontal Associates
August 29, 2015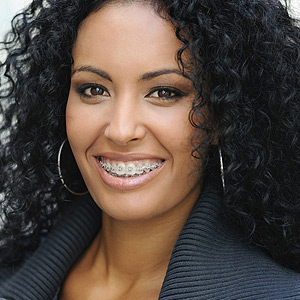 Think you're too old to have your teeth straightened? In reality, healthy teeth can be moved at any age to better positions. For the many adults who have some form of malocclusion (bad bite), orthodontics is still a viable option even in later years.
As important as it is to self-image and confidence, treating misaligned teeth can benefit you more than just improving your smile. Misaligned teeth may be harder to keep clean, setting up a mouth environment advantageous to the development of tooth decay or periodontal (gum) disease, the risks of both rising with age. And normally aligned teeth are easier to chew with than those misaligned.
Age isn't the determining factor for whether you're a good candidate for orthodontics — but your dental health is. Gum disease in particular can cause supporting bone loss, which can complicate orthodontic treatment. It's important then that we first perform a complete oral examination and attempt to treat problems such as decay or gum disease first before attempting tooth movement.
What type of orthodontic treatment you'll need will depend on the type of malocclusion you have and its relationship to the way your jaws fit together. Because your adult jaws have fully developed you may need orthognathic ("jaw straightening") surgery to address certain advanced forms of malocclusion. If your bite problems aren't that severe (the majority of situations)